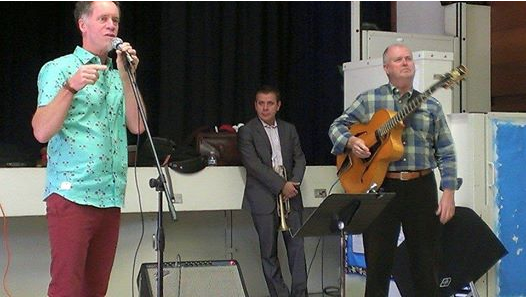 The Jazz Quartet presents Jazz, An American Art Form at RPCC April 2015 Meeting.
We had a wonderful time learning about jazz and listening to great music at the April Rolando Park Community Council Meeting.
This was the second special meeting funded by the Building Strength and Community in Rolando Park grant.
The event was also sponsored by Young Audiences and KSDS Jazz 88.3.