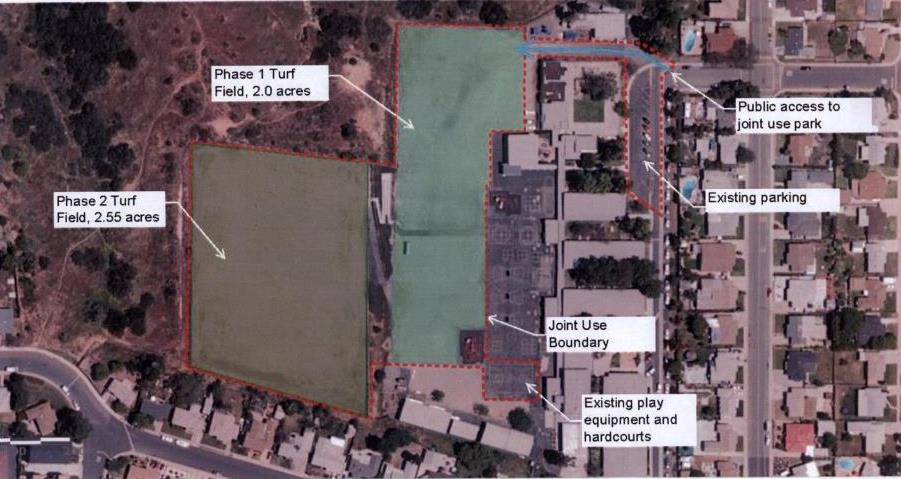 Rolando Park residents are invited to an open meeting of the Chollas Lake Park and Recreation Council to see some preliminary diagrams for Phase 1 of the joint use park and give input on proposed amenities. This could be our only opportunity for public input on Phase 1.
Please plan to attend!
The meeting is Tuesday, June 27, 6pm at the Rolando Park Elementary Library.
See the attached FAQs to see what amenities and concerns have already been addressed.
Please take our survey and let us know what amenities you think are important for the park.
https://www.surveymonkey.com/r/TJZCLZQ