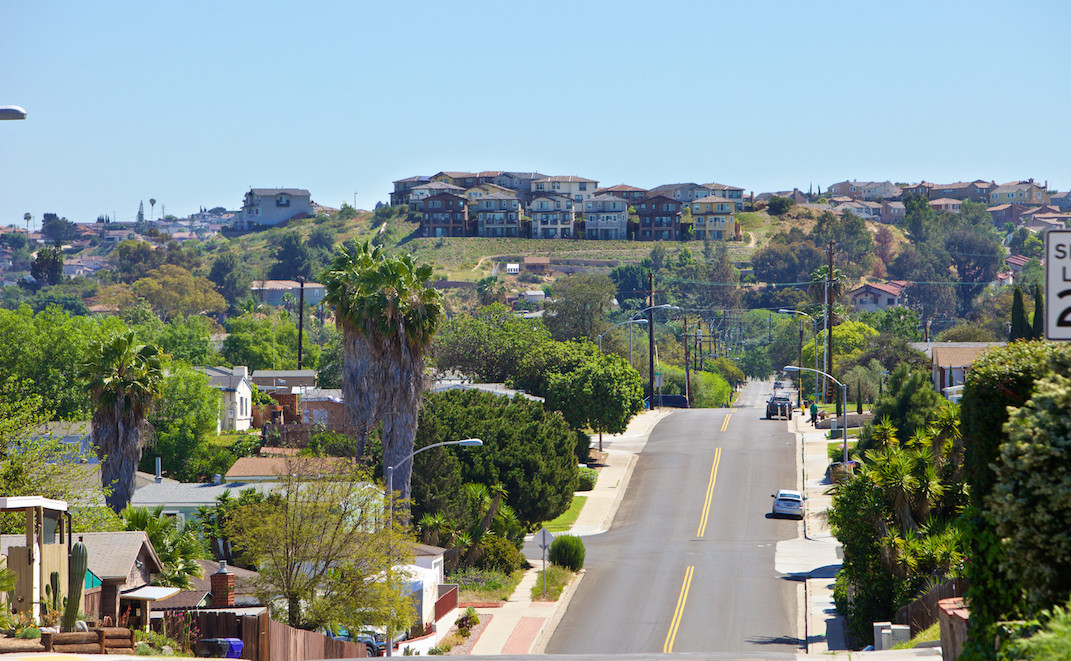 Update:  At the January 2016 planning meeting, neighbors selected Zena Drive as another area for traffic monitoring.
It is common to hear neighbors express concerns about speeding on Rolando Park streets. RPCC successfully worked with neighbors, the Eastern Area Communities Planning Committee, our District 4 City Council Representative and the City of San Diego Streets Division, to bring three new four way stops to Aragon Drive in 2015.
A current project for traffic calming on Vista Grande Drive (which has already received a 4 way stop at Vista Grande and Racine) is to place two V-Calm signs, which show drivers the speed at which their vehicles is moving, on Vista Grande.  Here is the latest communication from City of San Diego Streets Division on this project:
"This location was approved for traffic calming measures (two V-Calm signs), and it is currently on the unfunded needs list.  At this time it is not funded, and I do not have an approximate date that it will be funded.  However, this location is located within a Community Development Block Grant area (CDBG), so it has a better chance of getting funded before other locations not within one of these areas."
RPCC will continue to monitor the progress on the V-Calm signs.