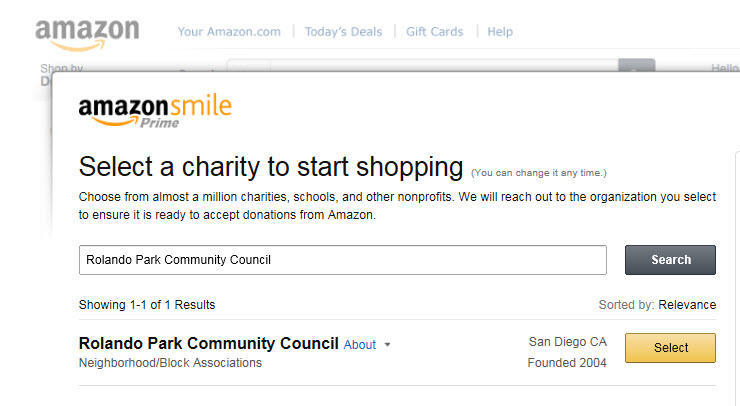 Amazon has a program where 0.5% of your eligible purchases can be donated to a charity or non-profit of your choice. Rolando Park Community Council is on the list as a non-profit!
This means, at no extra cost to you, you can help our community council better Rolando Park through the purchases you would normally do through Amazon.
This was suggested as a project by Heather Erwin and voted on by neighbors at the January planning meeting.  Lynn Edwards made the necessary arrangements with Amazon to include Rolando Park Community Council on the list of non-profit agencies.