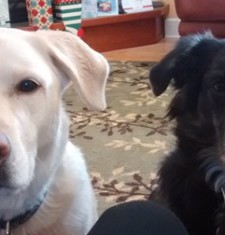 Lynn Edwards
RPCC Co-President
"Nobody can do everything, but everyone can do something."
---
Q & A with Lynn
I've lived in Rolando Park since….March 1990.
My favorite thing about Rolando Park….friendliness. I walk Rolando Park streets every day with my dogs and always encounter friendly, outgoing neighbors.
Most memorable RPCC accomplishment….Rolando Park Neighborhood Watch Signs; truly a community effort.
What I'd like the RPCC to strive for….any projects that engage and bring us together as a community.
Board Member role and tenure….2015 – 2016 Treasurer.