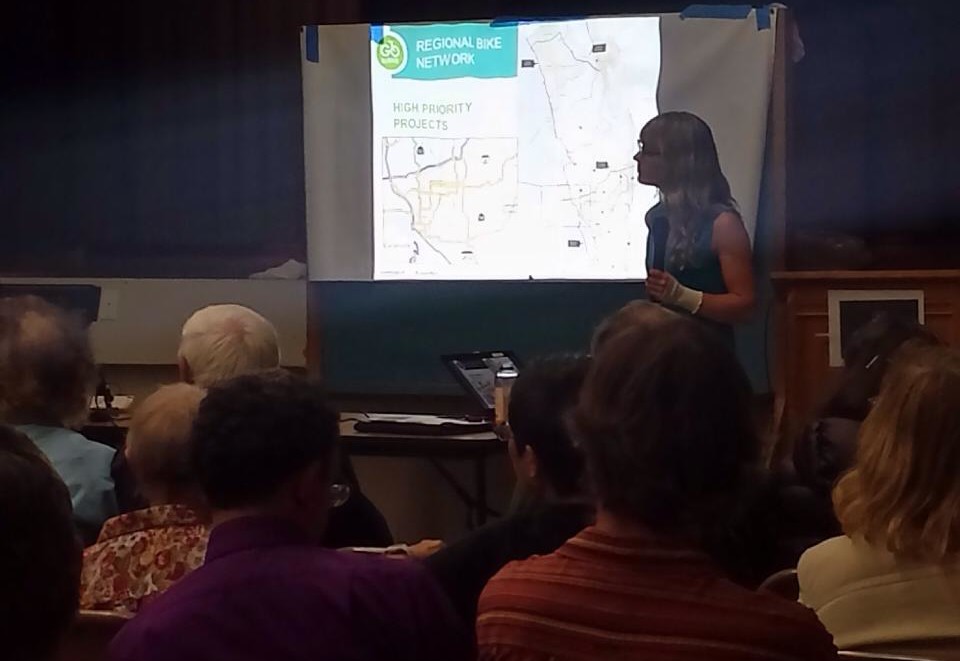 Janelle Jackson from Shirley Weber's office shared that Ms. Weber pays attention to all phone calls and emails sent to her office by constituents and encouraged people to communicate with the office as she does read all comments. Keep in mind Ms. Weber is our 79th District State Assembly member so she is not involved in City business but State issues. In October there will be a legislative brainstorming session so any ideas for bills or resolutions should be sent to her office prior to October. Her contact information is available on our website. Go to rolandopark.org Click on Links, then Government and finally State Assemblymember Shirley Weber.
The 79th District Youth Advisory Council will present a screening of the documentary The Hunting Ground, dealing with sexual assault on college campuses, on Sunday September 27 from 1-3 PM at Malcolm X/Valencia Park Library – 5148 Market Street.
Our new City Planning contact for Eastern Area is Elizabeth Ocampo Vivero. She may be reached at eocampoviver@sandiego.gov.
Bridget Enderle of SANDAG presented on the planned bikeway (probably work to begin in 2018). She said the bikeway is funded. The plan for Rolando Park still includes narrowing University Avenue to one lane in each direction and having the bike lanes buffered by painted stripes. I suggested eliminating street parking on the south side of University Avenue to allow for an additional lane for traffic. It was brought up that this might create a problem for home owners in Rolando who live on the north side of University Avenue when they must move their cars for street sweeping. It was also suggested that the bike lanes (both east and west) be placed on the south side of the street. You can keep track of this plan at KeepSanDiegoMoving.com/NorthparkMidCityBikeways. To give feedback you may contact bridget.enderle@sandag.org or 619-595-5612.
No parking signs will be going up on College Grove Drive by Chollas Lake for the following hours: November – March 6 PM to 6 AM and April – October 8 PM to 6 AM. Several improvements are in the works for Chollas Lake Park. The park closes for two weeks after Thanksgiving and will have a grand reopening for the Caroling at Chollas Lake event in December.