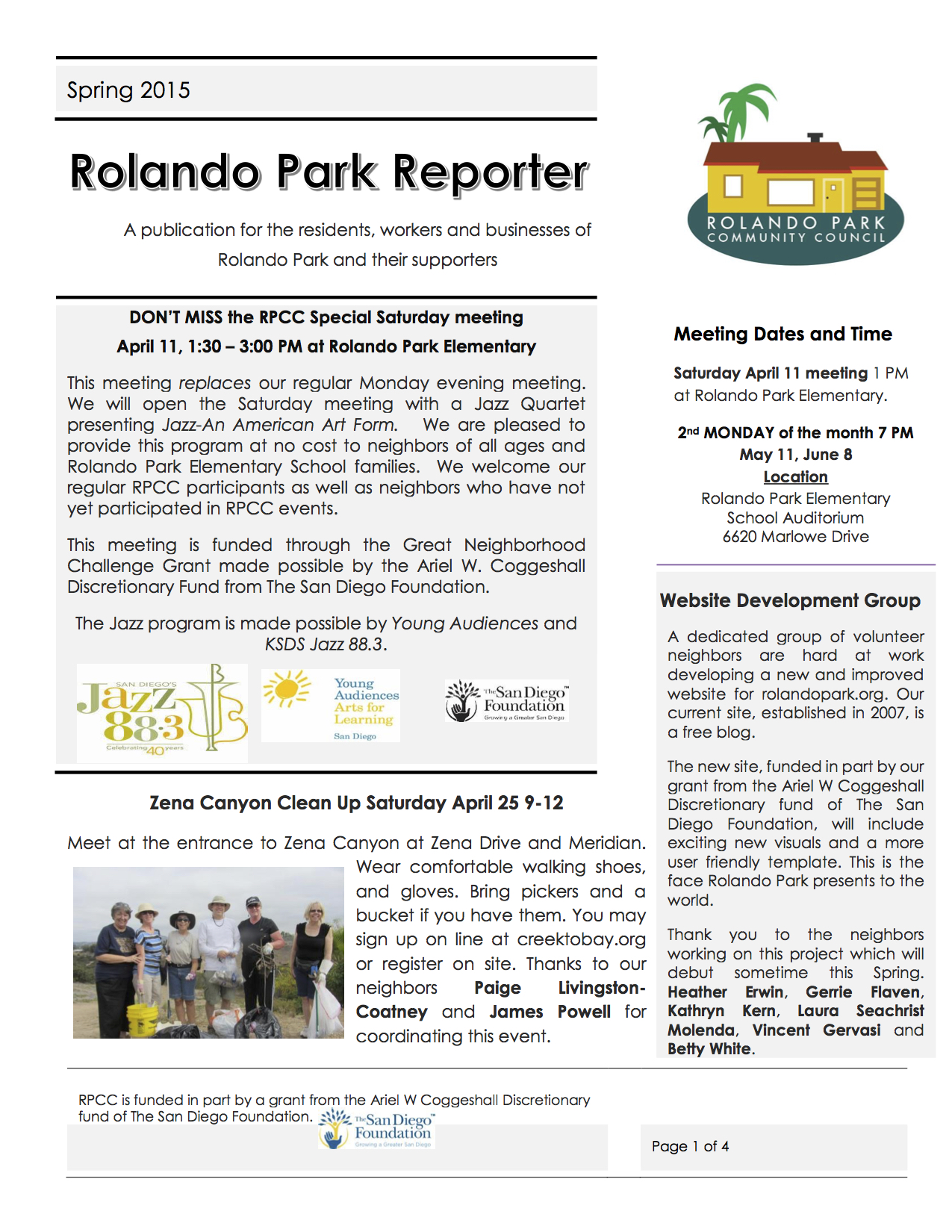 The Spring 2015 Rolando Park Reporter is here!
Get the scoop on the current Rolando Park happenings, including:
A Special Rolando Park meeting featuring a Jazz Quartet. Saturday April 11th from 1:30-3:30pm at Rolando Park Elementary
It's time again for the Zena Canyon Clean-Up! Saturday April 25th from 9am-12pm.
New Neighborhood Watch Signs are going up! Learn the step-by-step order and installation process.
All of this and much more in the Spring 2015 Reporter! Click the link below to download.