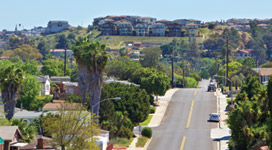 To pay RPCC Membership dues by check, please send your check to:
Rolando Park Community Council
P.O. Box 152352
San Diego, CA 92195
(Please mention in the check for which cause you donate).
Reach out to neighbors and let them know about the Rolando Park Community Council and Nextdoor.com.
Some Rolando Park neighbors are acting as block ambassadors.  These block ambassadors speak directly with neighbors in their chosen area encouraging them to join the Rolando Park Community Council, become active on Nextdoor.com and informing them of any special event in Rolando Park, such as the 2014 Meet the Mayor event.
The goal is to increase neighborhood involvement and strengthen connections between neighbors.
Want to be involved? Email us at rpcc20003@gmail.com.